Jo Beattie – 'Memories are those precious moments that tell our story'
Her work is a reflection on our own memories and also our shared past experiences expressed by 'drawing with a sewing machine'. Shapes, textures, patterns and colours define us in a time, a place and a culture.
In the last few years the subject matter of her work has ranged from intimate scenes of everyday life to 'Conversations' within groups of people I have seen throughout my travels and more recently the discovery of the memories evoked by 'Old Toys.' I have been surprised by how emotional and important these can be.
Jo's work uses shadow to reflect the image of our collective memories and identity. She has become interested in the way her artwork can enhance the idea of memory by having a shadow of the image reflected onto a plain background a distance away from the actual work. This enables the shadow to become larger and more defined. The work is produced in any way that best creates the atmosphere she is trying to evoke.
Jo Beattie predominantly uses a machine stitch with see-through backgrounds such as wire mesh and Perspex to allow shadows to become an integral part of the work.
ARTIST BIOGRAPHY
Selected Exhibitions:
Knit & Stitch Show – London, Dublin & Harrogate
Affordable Art
The OIther Art Fair
Available for Commissions
ARTIST SUMMARY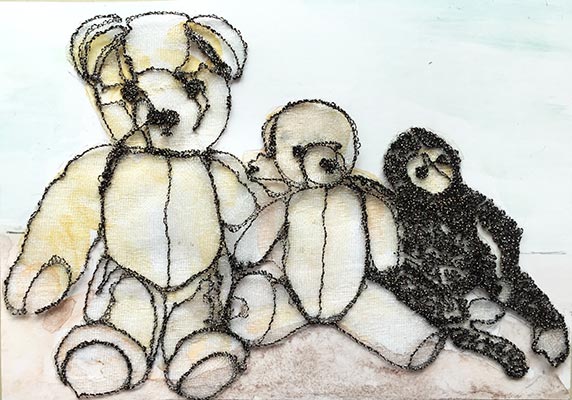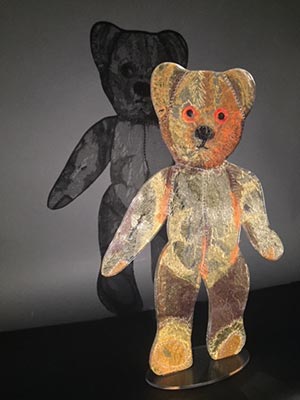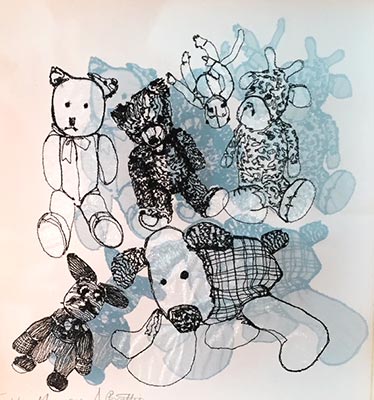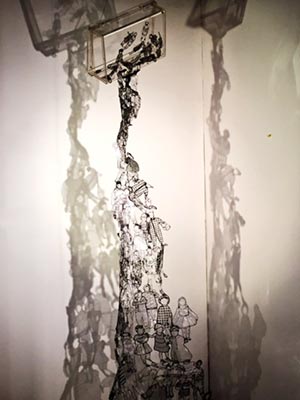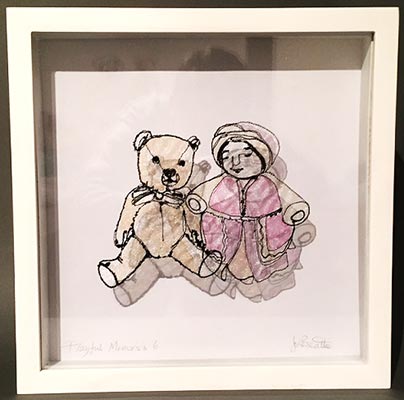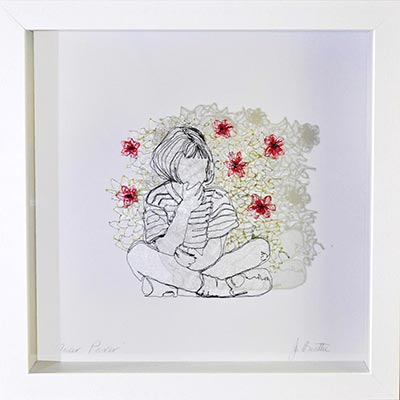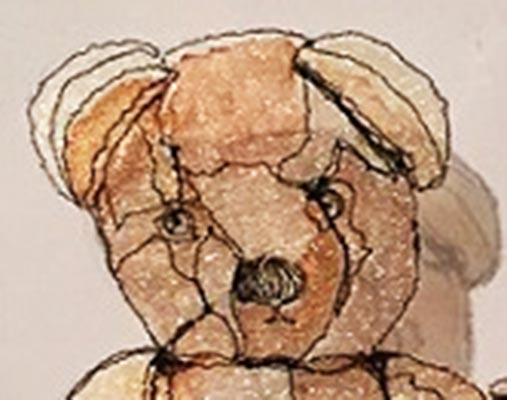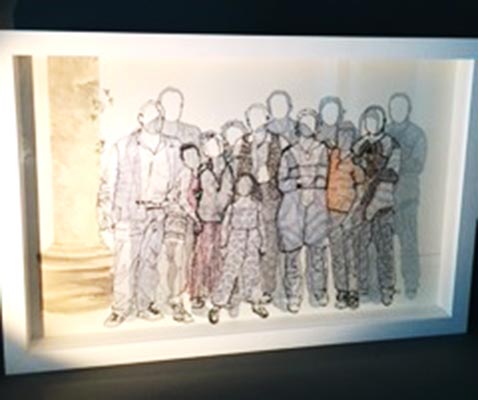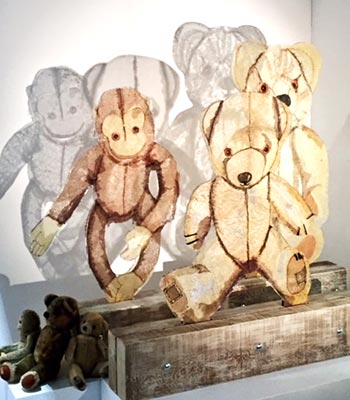 {"autoplay":"true","autoplay_speed":"3000","speed":"300","arrows":"true","dots":"true","rtl":"false"}
Memories are those precious moments that tell our story
Jo Beattie