Dorothy Brook became a sculptor in a roundabout way. She had studied Graphic Design at St Martins School of Art and worked as a freelance designer for about 10 years. When circumstances changed, a friend suggested she join a sculpture class. She loved it having no idea that she would be able to work in three dimensions having been used to seeing everything from a graphic and linear perspective.
To her surprise her graphic background gave her work a very different look. The lines and curves have to flow when viewed from every angle. The form is pared down until all that is left is its essence. Ultimately the aesthetic of the piece is the most important element.
Although Dorothy may start a sculpture with an armature and an idea of what she is going to make, it very often changes during the process. It is the sculpture that dictates where it is going and she follows, refining the lines as it progresses. Usually working in plaster as she finds it is easier to achieve the sharp edges and smooth surfaces that define her style. 'I love to capture the split second that epitomizes the dynamic of a movement, just as a photograph would – the frozen moment.'
Dorothy Brook still loves the process as much as she did in that first sculpture class. The realisation that her drawings can and have come to life is very satisfying, not bad for a Graphic Designer!
ARTIST BIOGRAPHY
Selected Exhibitions:
Wizo/Ben Uri Gallery – London
Waterstone Gallery – Birmingham
24 London – Berlin, Barcelona & Milan
Expression of Movement – Grove Hotel – Watford
Great British Sculpture Show – Hatfield House
Henley Art Festival
Selected Commissions:
Winterthur House – London
Unilever – London
Compaq – London
Maughan Library Garden, Kings College – London
WIZO – London
Hong Kong Finance – Hong Kong
ARTIST SUMMARY
Categories:
Sculpture Types:
Mediums:
Sculpture – Metal-Cast
Sculpture – Resin
Painting on Paper
Pastels
Drawing
Subject Matter:
Abstract
Figurative
Landscape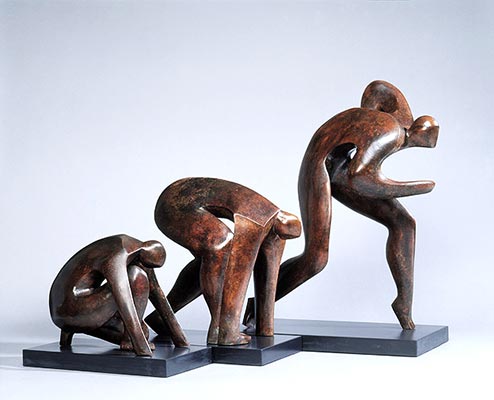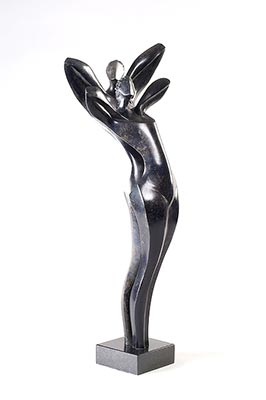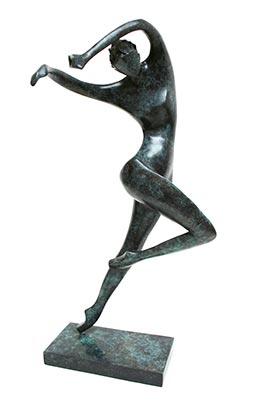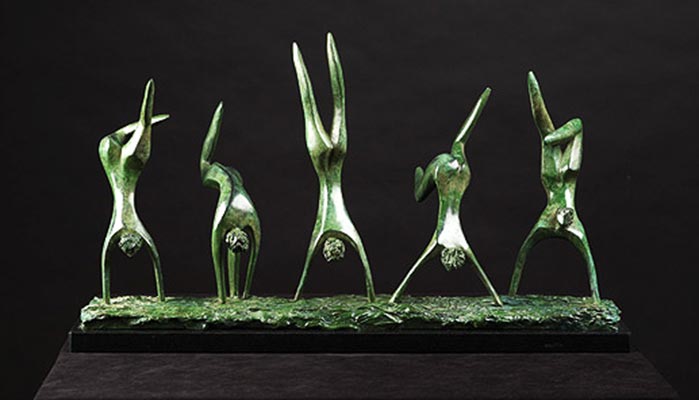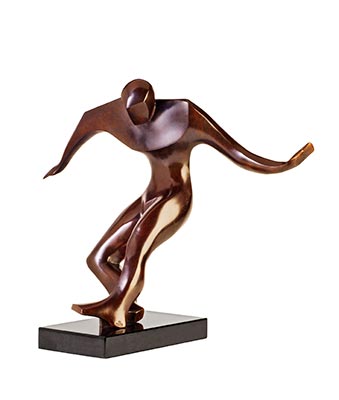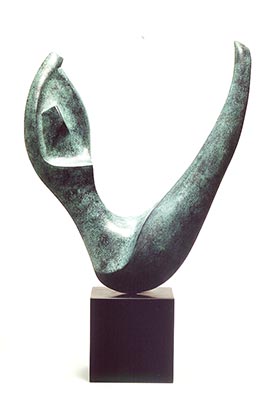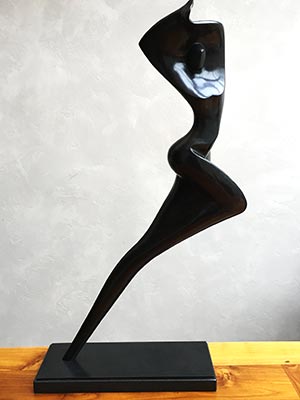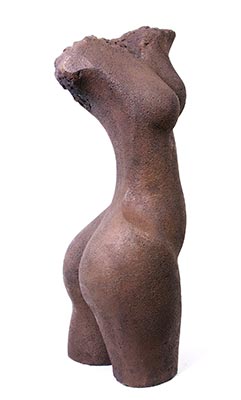 {"autoplay":"true","autoplay_speed":"3000","speed":"300","arrows":"true","dots":"true","rtl":"false"}
'I love to capture the split second that epitomizes the dynamic of a movement, just as a photograph would – the frozen moment.'
Dorothy Brook
Enquire about Dorothy Brook