Anita Carnell was born in the North of England. She has had a long career in textiles, receiving her initial training at the Royal School of Needlework and then her masters of MA Designer Maker at Camberwell College of Art.
Working with British historical materials, gilded wires and gold, Anita uses traditional hand embroidery techniques on lamb hide. Her method is an unconscious abstract process, unplanned and unrehearsed. Her inspirations are influenced by the Japanese term Yohaku-no-bi, which translate to 'blankness.'
Anita Carnell seeks to evoke contemplation as evident in her piece, 'Cycle of Time'. The circle becomes the spiral, shadows reflecting repetitive mark making in red. Anita intends her work to recognise the beauty of gold, not just for its monetary value but the tonal and light refracting qualities it conveys.  Gold creates shadows – 'without shadows there is no beauty'.
Her work is a doorway to interrelationships between materials, viewer and space.
View Current Artworks
ARTIST BIOGRAPHY
Selected Exhibitions:
Celebration of Craftsmanship & Design
Peter Millard & Partners
Collect 2018
Design Days – Dubai
Clerkenwell Design Week
Hothouse – Craft Council
Selected Editorial:
Selvedge Magazine – Gold and The Gods June 2017
The Gift of Time – Giada Giachion 2017
ARTIST SUMMARY
Categories:
Textile Type:
Wall Hangings – Leather
Wall panels – Leather
Fine Leather Wall Art
Mediums:
Leather
Gilded Wires
Gold Leaf
Subject Matter: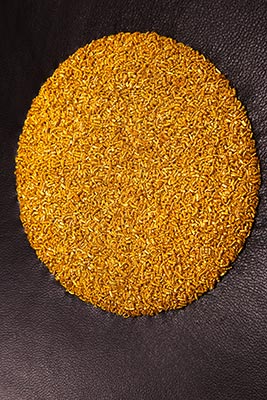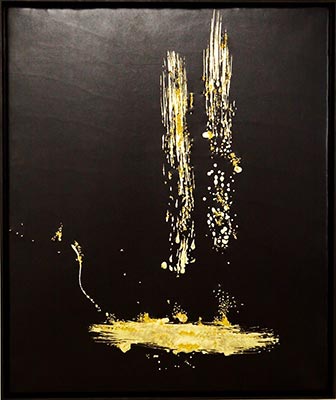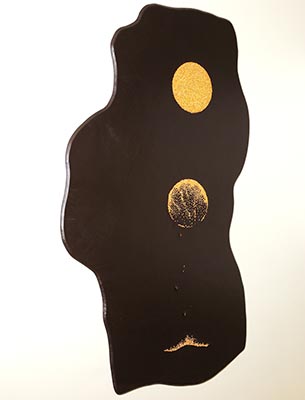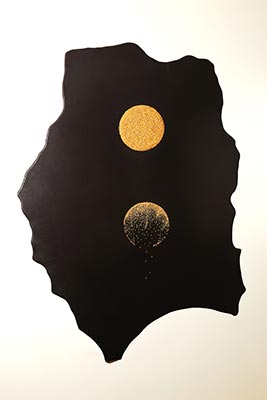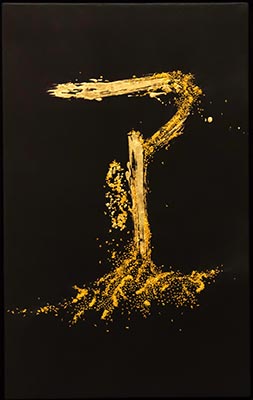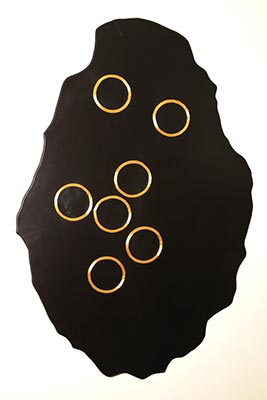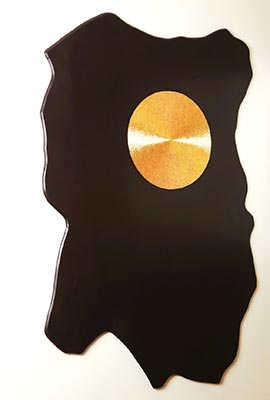 {"autoplay":"true","autoplay_speed":"3000","speed":"300","arrows":"true","dots":"true","rtl":"false"}
My method is an unconscious abstract process, unplanned and unrehearsed. I am inspired are influenced by the Japanese term Yohaku-no-bi, which translate to 'blankness.'
Anita Carnell
Enquire about Anita Carnell